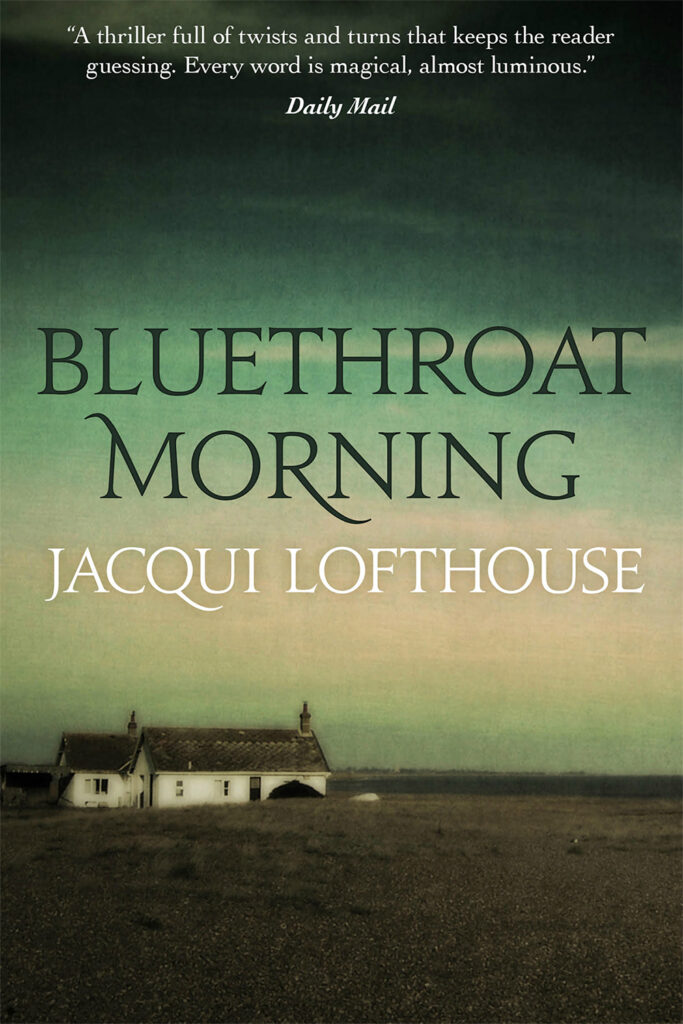 A literary thriller, set in Norfolk and London, exploring the often troubled relationship between women and their writing
Bloomsbury 2000 (Paperback)
Blackbird 2018 (Kindle edition)
Alison Bliss, world-famous model and author of critically acclaimed Sweet Susan, walks into the sea on a 'bluethroat morning'. In death she becomes a greater icon than in life, and the Norfolk village of Glaven, where she spent her final days, is soon a place of pilgrimage. Six years later her husband Harry, a schoolteacher, is still haunted by her suicide and faithful to her memory. Then he meets nineteen-year-old Helen, and they begin an intense affair. But their liaison is darkened by the past. Harry is attracted by Helen's uncanny resemblance to Arabella – his ancestor's second wife – whose story inspired Alison's final work. Not much was known about Arabella, except that she had drowned herself in the sea at Glaven, her hometown. Fascinated by her photograph, Alison had travelled to the Norfolk village only mysteriously to follow in Arabella's tragic footsteps.
Propelled by their affair, Harry returns with Helen to the scene of his wife's death. There they meet ninety-eight-year-old Em Higham who holds the key to both Arabella and Alison's stories. With the media circling, Harry discovers a tale that has been generations in the making and at whose centre may lie the reason for Alison's suicide. As he pieces together the past and confronts his own pain, Harry discovers he must relive history to truly understand it.
Jacqui Lofthouse has written a subtle mystery, layered with literary resonance, that explores the often troubled relationship between women and their writing. Suffused with the atmosphere of the Norfolk landscape, this is a haunting, compelling novel.
A new paperback edition is forthcoming.
Affiliate links
With translations in Dutch, French, German and Italian.