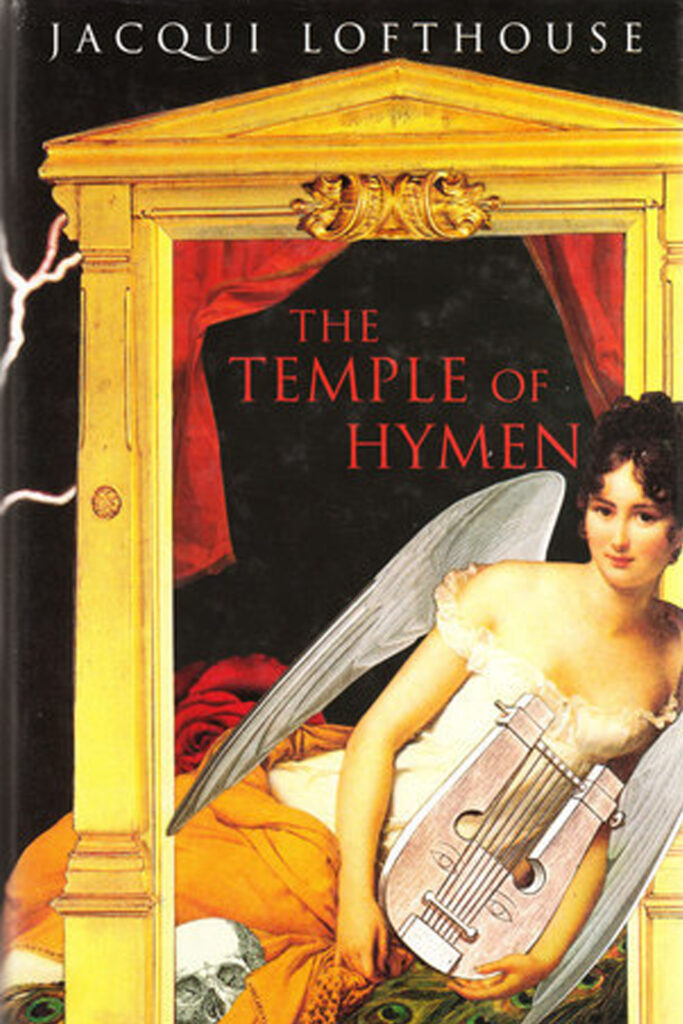 A work of historical fiction, set in 18th Century London
Hamish Hamilton 1995
Penguin 1996
Nominated by Hamish Hamilton for the 1995 Booker Prize
In London's Adelphi, during the reign of King George III, Dr James Graham – quack physician and electricity enthusiast – opens his Temple to Health and Fertility.
His Goddess of Youth and Health is Emilia Beaumont. She believes herself to be a Devil Child, the cause of her mother's death and catalyst of her father's, and enters the Temple to purify herself. Enthralled by the perfections of the Peacock Lady, repulsed by the foppish Lord Smellie and attracted to rake Lord Vermilion, the Temple becomes Emilia's sanctuary – and also proves her undoing.
Jacqui Lofthouse's accomplished first novel, set in a time of tumult in London, with the anticipation of revolution across the channel, reveals the diseased underbelly of a duplicitous society eager to celebrate purity and beauty whilst disguising corruption behind facades of paint and powder.
Originally optioned for film production by Robert Warr, producer of 'Let Him Have It' and Donald Sturrock, author of 'The Life of Roald Dahl'
A new Kindle and print edition are being planned for 2022.
A very impressive book … a superbly recreated historical period and a passionate investigation into femininity, all wrapped up in a mysterious and well-paced narrative.
Jonathan Coe, author of 'What a Carve Up' | The Temple of Hymen
Lofthouse's first novel lays bare the constraints on female sexuality concealed by the powdered facades of the period. A tantalizing read with a decidedly contemporary sub-text.
The Times | The Temple of Hymen
A remarkable, often beautiful and startling piece of writing. A considerable achievement.
John Mortimer | The Temple of Hymen
Grand fun, and quite naughty in parts.
'The Mail on Sunday' | The Temple of Hymen
Deceptive; entertaining and unusual.
Louis de Bernières, author of 'Captain Corelli's Mandolin' | The Temple of Hymen
Hugely entertaining, historically fascinating and totally absorbing.
The Good Book Guide – The Temple of Hymen
Best of the Summer Holiday bonkbusters
The Sun | The Temple of Hymen
Jacqui Lofthouse's 'The Temple of Hymen' is an entertaining romp through the sexual mores of the 18th century.
Louise Doughty, Author of 'Apple Tree Yard' in 'The Times'