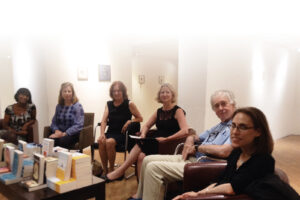 Speaker
Are you seeking a speaker to inspire your audience to become more creative, to write with more clarity and to tell unforgettable stories that captivate readers?
I'd love to help. As a novelist and Founder of The Writing Coach, my particular expertise is in creativity, literature and writing. I'm equally at home at literary events and corporate brainstorming sessions – and tailor my presentations to your needs.
Literary Events & Book Clubs:
I am experienced in interviewing authors and chairing literary events. I've chaired at Google Academy on 'Routes to Publication' and at Waterstones, Gower St. on 'Literary Fiction'. I've also appeared onstage with the late Sir Malcolm Bradbury at Dartington 'Ways with Words' festival, at the Lyric Hammersmith alongside Beryl Bainbridge and at the Dickens Inn, London, with Fay Weldon.
I've taught in a wide range of settings from City University to Feltham Young Offenders Institution, as well as on retreats in Italy and France.
If you're reading one of my novels at your Book Club – I'd love to attend your discussion!
In the video below, I interview author Dr. Sharon Zink about her novel 'Welcome to Sharonville'.
Jacqui is a fabulous motivator with an innate & intuitive sense of understanding a client's needs. I recognised Jacqui's effortless interactive style with others and subsequently asked her to give a talk on her work at Q-dos, a networking forum for coaches. This was most successful with exceptionally positive feedback. I strongly recommend Jacqui – she enthuses you with confidence and optimism.
Looking for a chair or author at your event?
Book Jacqui for your Literary Event
Corporate Workshops & Conferences:
Do your team need a boost of creative energy or a more solid understanding of how words and stories can make an impact?
Powerful stories are at the heart of good communication. My audiences learn how to maximise the impact of the written word and come away excited about their creative potential and how they can use it in their work.
Having begun my career teaching media and presentation skills at Electric Airwaves, I'm at home in corporate settings and I've worked with executives from organisations such as Haagen Dazs, Britvic and ABTA. My private writing clients have included CEOs, academics, entrepreneurs and broadsheet columnists.
Want me to inspire your team?
Here are a few of my core talks and workshops:
Enhance your Creative Power: Understanding your own creative strength, how to harness the creative process and gain confidence in your ability to innovate.
Story Central: What makes a powerful story and how it can enhance your communication and your writing to make a deeper impact in your work.
Winning Words: How to write copy that draws the reader in, keeps them hooked and ensures they are listening to your message.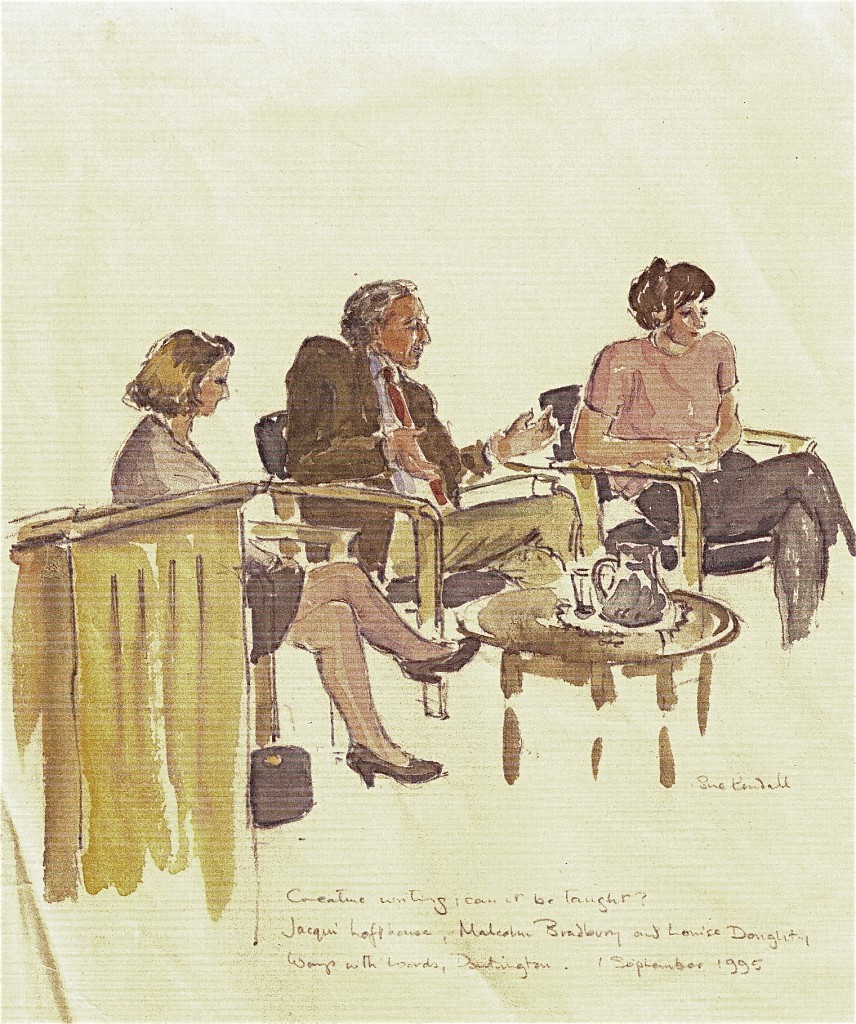 A great subject handled in an unexpected way by an excellent teacher/facilitator in the shape of Jacqui Lofthouse – among warm, good-humoured, smart people who enjoy learning together.
SEEKING A WORKSHOP LEADER at your CORPORATE event?
Book Jacqui for your Corporate Workshop