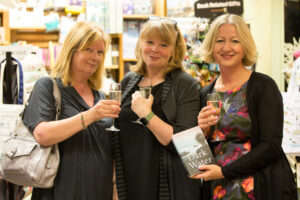 In 2016, I was privileged to have the opportunity to set up a small publishing imprint Nightingale Editions as an imprint of Blackbird Books. My aim was to publish unique, original voices – voices which will endure.
I set up Nightingale Editions with Blackbird founder Stephanie Zia. Our first title was 'Dark Water' by Orkney-based novelist Sara Bailey. It was our privilege to travel to Orkney to launch the novel at Highland Park Distillery as well as in London at Waterstones. You can see photographs of the Orkney launch here and here.
Setting up Nightingale taught me so much about the publishing world and it is my intention to continue to build Nightingale in the future.
"Was it a vision, or a waking dream? Fled is that music:—Do I wake or sleep?"
– John Keats, from Ode to a Nightingale
I couldn't help but be fascinated by this book. It uses the Orkney setting beautifully, and the islands are intertwined with the story of a woman facing the past she'd evaded for years: both in the clarity of the light and the roughness of the sea. It uses suspense and structure with skill… The final scene was brilliantly described. Suspense, sex and selkie girls: irresistable!
Amy Liptrot, author of 'The Outrun', Winner of the 2016 Wainwright Prize
A haunting and lyrical novel, 'Dark Water' is a psychologically intense portrait of adolescent yearning and obsession.
When Helena returns to her childhood home in Orkney to care for her father after a heart attack, she is forced to face memories that she has spent half a lifetime running from.
Still haunted by the disappearance of her best friend, the charismatic Anastasia – who vanished during a daredevil swimming incident – Helena must navigate her way through the prisms of memory and encounter not only her ghosts but also her first love, Dylan, the only one who can help her unravel the past and find her way back to the truth of what really happened that night.
Sara Bailey's haunting and lyrical debut, set in the beautiful Orkney Islands.
Following in the footsteps of Amy Liptrot's Wainwright Prizewinning memoir 'The Outrun', Sara Bailey's novel is set to continue to place Orkney firmly on the literary map.
The novel had an auspicious start to life when Sara Bailey met J.K.Rowling in Orkney Library at the Saturday Slaughters Book Club, on the same day that Sara signed her Nightingale contract.
Affiliate Link
A haunting tale of teenage obsession and betrayal where things are not quite as they first seem… In Bailey's hands, Orkney becomes a character in its own right. The very particular light, the constant wind and unpredictable weather, and the savage beauty of the landscape form a dramatic backdrop to her story… a slow-burn, psychological study that is both gripping and emotionally involving.
Shirley Whiteside, The Herald, Scotland
The tension and unanswered questions in this beguiling novel are sustained to the very last page. But when answers finally come, there remain moral ambiguities that will keep readers and book groups discussing for a good long time.
Alison Miller, The Orcadian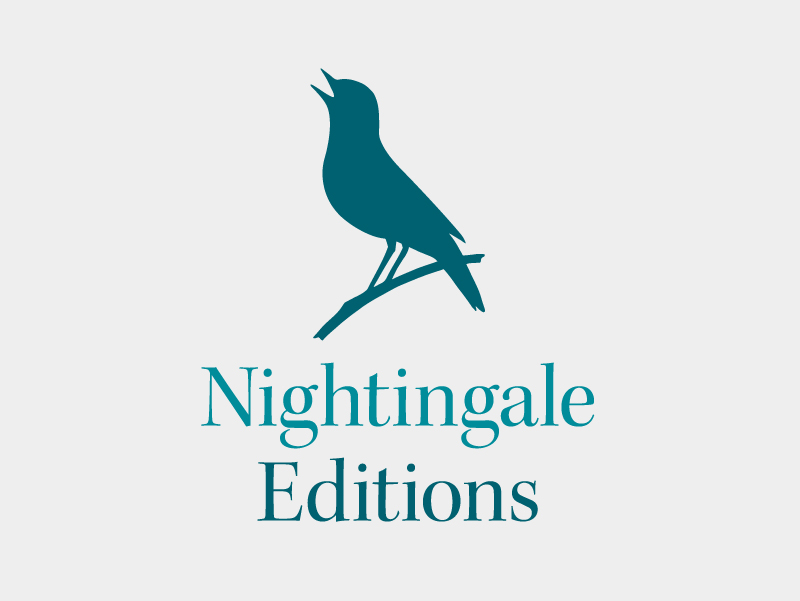 Nightingale Editions is an imprint of Blackbird Digital Books. The nightingale, of course, is a bird which sings in the darkness, and is considered symbolic of beauty and immortality.
We set up Nightingale Editions in 2016. Whilst it was a one-off project, it is my aim to continue this publishing project in the future. We set out to publish unique, original voices – voices which will endure.
http://www.nightingale-editions.com/blog
Deliciously claustrophobic. Bailey's scenic portrayal of Orkney is masterful. I was reminded throughout of Olive Kitteridge's Maine – the harbour, the fishing boats, the harsh lives, the cramped front rooms.
Diane Chandler, author of 'The Road to Donetsk'
Extremely well written. One of the best I've read this year.
Linda Strong, top #200 reviewer, Goodreads
About the author
Dr Sara Bailey left Orkney to go to London aged 16. After working in a variety of different jobs from mortuary attendant to stage manager on Les Miserables, she studied part time and went on to University. She has an MA in Women's History, an MA in Creative Writing as well as a PhD in Critical and Creative Writing.
Her first book was published by Bloomsbury in 2013, Writing the Horror Movie, which she co-authored whilst hiding behind a cushion.
She has recently returned to Orkney and married an Orcadian. Dark Water is her first novel and heavily inspired by the islands she has returned to. She is now a lecturer for UHI (University of the Highlands and Islands).
You can read more about Sara Bailey here, and more about Nightingale Editions.
Follow Nightingale Editions on Social Media: